Your garden is an important space in the home. It's where you get to relax and revel in the beauty of nature. Gardens are not only beautiful; they are vital in maintaining the biodiversity of our surroundings.
What We Offer
It takes a considerable amount of time and effort to maintain a garden. Whatever the size and layout, there's always a physically demanding task that you have to finish.
Fortunately, you can leave the brunt of the work to us. We at Garden-R provide a wide array of gardening services to keep your garden flourishing. From maintenance, lawn mowing to waste removal, we can do everything for you.
Free Quote
Not every garden is the same, so we first conduct a thorough assessment of your lawns and gardens to determine the scale of the task. Of course, it's important that you are on the same page with us, which is why we provide a free quote for you to get a sense of what the gardening project entails.
Garden Maintenance
If a garden is left unattended, the lawn, flowerbeds and hedges can quickly overgrow. Besides being unsightly, these unkempt gardens attract unwanted animals and pests.
Make your gardens neat and beautiful with our help. Garden-R offers garden maintenance services that can be customised. If you prefer a once off gardening service, we can do it right away. And if you need professional crews that handle your garden's regular upkeep, we could certainly arrange that as well.
Whether your garden needs turfing, hedging, weeding and trimming, our crew is ready to take on these tasks to fix your outdoor space. Your garden can only flourish if the plants and trees are trimmed properly and taken care of all throughout the year.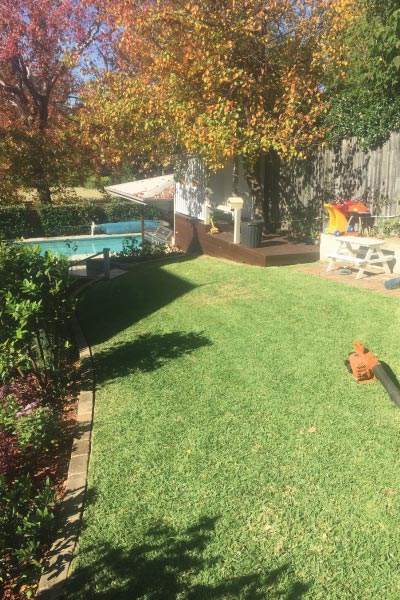 " data-srcset="/wp-content/uploads/2018/07/GARDEN-MAINTENANCE-200x300.jpg 200w, /wp-content/uploads/2018/07/GARDEN-MAINTENANCE.jpg 400w" data-sizes="auto" data-orig-sizes="(max-width: 800px) 100vw, 400px" />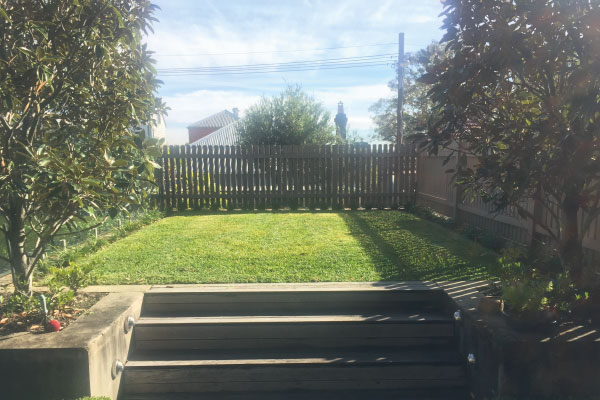 " data-srcset="/wp-content/uploads/2018/07/LAWN-MOWING-SERVICES-200x133.jpg 200w, /wp-content/uploads/2018/07/LAWN-MOWING-SERVICES-400x267.jpg 400w, /wp-content/uploads/2018/07/LAWN-MOWING-SERVICES.jpg 600w" data-sizes="auto" data-orig-sizes="(max-width: 800px) 100vw, 600px" />
Lawn Mowing Services
Need to trim your lawn but hate the backbreaking work involved? Garden-R is your solution. We have lawn-mowing services that let us take care of all the trimming and maintaining for you.
Regularly mowing the lawn is very important in a garden. Not only does it make the outdoor space look neat, it actually keeps the grass healthy. There's also a certain technique involved in the timing and the direction of cut.
Our crew knows how to properly maintain your turf so that it grows neatly and keeps the vibrant green colour. We cut the grass at just the right length – not too short, because it can make your lawn susceptible to weeds. Cutting in different directions each time ensures that the grass grows tight and even.
What's more, we mow at precisely the right time when the grass is dry. We know that damp grass can clog the equipment, so we schedule the grass cutting at the optimal time.
Plant Care
Garden-R checks the wellbeing of your greenery and resolves any issues found in your plants and flowers. Our crew is experienced in detecting early signs of plant damage caused by disease or pests. By addressing these problems early on, you can save your plants and not deal with replacement costs.
Waste Removal
Garden waste accumulates from various gardening activities that trim and remove vegetation. The weeds, leaves and wood have to be disposed properly as part of proper horticultural practices.
Garden-R takes care of garden waste removal. We take some of the trimmings and add it to compost or mulch, depending on how much can be utilized to enrich the soil. Again, this entails the experience that our crew has, because there is an ideal amount of waste that is good for the soil. Putting too much can affect plant growth. The rest of the waste is then disposed properly.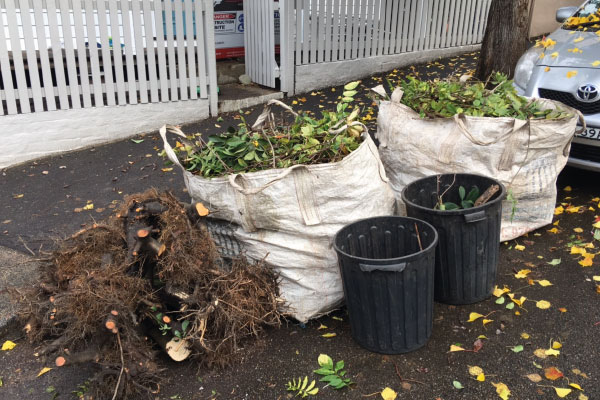 " data-srcset="/wp-content/uploads/2018/07/GARDEN-WASTE-REMOVAL-200x133.jpg 200w, /wp-content/uploads/2018/07/GARDEN-WASTE-REMOVAL-400x267.jpg 400w, /wp-content/uploads/2018/07/GARDEN-WASTE-REMOVAL.jpg 600w" data-sizes="auto" data-orig-sizes="(max-width: 800px) 100vw, 600px" />