Love it or hate it, lawn mowing is an essential part of maintaining a garden. Because the lawn is the largest and most visible part of your outdoor space, regular upkeep and care is needed for the grass to stay green and bright. Garden-R can help you do just that.
With years of experience in the gardening industry, we are experts in trimming and maintenance of lawns. A great looking lawn can be achieved with our right set of tools and techniques.
Precision Lawn Mowing
Regular mowing of lawns should be done when the grass is dry.
Why? Because diseases spread more easily on damp grass. Aside from that, wet grass cuttings can clog and damage the mower. But intense heat isn't good for mowing either.
This is why Garden-R crews choose the best time to trim the grass. We also try to accomplish it quickly so that we could move on to other gardening tasks. Our professional lawn care service provides a clean, even finish that'll make your outdoors appealing.
Our lawn mowing services include edge work around trees, fountains and other garden features. In fact, we set our mower higher under your shrubberies or trees, where the grass competes with tree roots for water and nutrients.
Quality Equipment
When we are in charge of mowing your lawn, we only use the best equipment to get a professional finish. Our ride-on lawn mower gets the job done fast.
Whether you choose a once off visit or a regular lawn mowing program, our crew will provide the best service for your outdoor space. We have clients that have compact lawns, and we also service homes with large, spread-out properties. Whatever grass cutting project you require, we will deliver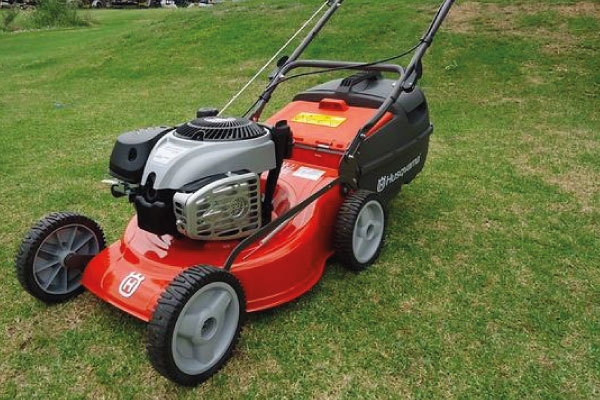 " data-srcset="/wp-content/uploads/2018/07/lawn-mower-200x133.jpg 200w, /wp-content/uploads/2018/07/lawn-mower-400x267.jpg 400w, /wp-content/uploads/2018/07/lawn-mower.jpg 600w" data-sizes="auto" data-orig-sizes="(max-width: 800px) 100vw, 600px" />
Careful Process
Cutting lawn isn't easy. There are many considerations when perfecting the task. We at Garden-R understand that grass trimming will depend on its variety and condition. We assess the grass first before actually mowing it so that we can carefully determine the best steps to take. Sometimes, lawns that have been unattended for too long need to be raked lightly to remove the deep layer of clippings that can smother the lawn.
We also follow the best timing to cut the grass. Mowing too early in spring creates shallow, weak roots. This is often the reason why some grass cannot withstand the heat, causing it to turn ugly and brown during the summer.
Meanwhile, grass is less robust during hot and dry weather. Therefore, your lawn will benefit from less mowing during the hotter seasons. We recommend the most appropriate time for lawn mowing so that clients will always have impressive green grass whatever the season.
Grass Aeration
Lawn aeration creates holes in the soil to encourage the growth of your grass. This is especially useful for compact soil, which happens when it is frequently stepped on.
When the soil is compacted, it becomes harder for the grass to deepen its roots, and its ability to absorb water is disrupted. This is why some gardeners put flowering plants and vegetables in a garden bed, where the soil isn't flattened.
Aeration promotes soil drainage and worm activity, both good for the soil. We at Garden-R can help improve your garden soil by using a lawn aerator on your outdoor land. We schedule the best time to do it so that the nutrients and moisture can reach the grassroots more efficiently.
If you think your lawn needs mowing, aeration and basically more attention overall, Garden-R is here to help. Make your grass greener with our premium services.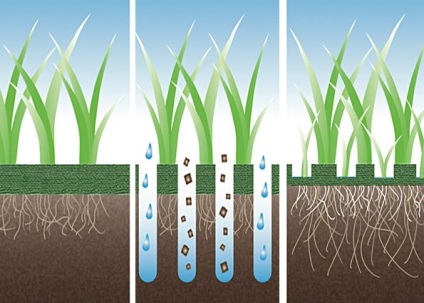 " data-srcset="/wp-content/uploads/2018/07/LAWN-AERATION-200x143.jpg 200w, /wp-content/uploads/2018/07/LAWN-AERATION-400x286.jpg 400w, /wp-content/uploads/2018/07/LAWN-AERATION.jpg 424w" data-sizes="auto" data-orig-sizes="(max-width: 800px) 100vw, 424px" />