Why You Should Consider Synthetic Grass for Your Garden
For those looking for a low-maintenance material for your lawn, there's a great solution for you: synthetic grass.
What proves indispensable for golf courses and open public spaces can also be applied to your very own home in Adelaide.
Synthetic or artificial grass is produced using similar processes to those used for making carpets. Manufactured since the early '60s, it has been continuously improved over the years. In fact, some types of synthetic turf nowadays are UV-resistant, less abrasive and closely resembling the look and texture of real grass.
Fake grass is produced using the same process for carpet making. Popularized in the early '60s, synthetic grass products have improved significantly over the years. Some are UV-resistant, pet-friendly and less abrasive, while others closely resemble the look and feel of natural grass.
Signs You Should Switch to Artificial Grass
Homeowners across Adelaide are saving a lot of money, time and effort by making the switch from natural grass to artificial turf. Here are the signs you need to look out for.
You can't grow real grass.
If you want a lush green lawn but your yard isn't conducive to proper grass growth, you can opt to install artificial turf instead. Faux grass makes your lawn look lush and luxurious with significantly less maintenance needs than natural grass.
Your children and pets ruin your lawn.
Outdoor play is always important for the development of your little ones, as well as for your furry babies. However, maintaining a natural lawn with kids and pets often feels like you're fighting a losing battle. With a synthetic lawn, you won't have to feel that way ever again. It's strong enough to withstand wear and tear from high-spirited children and pets.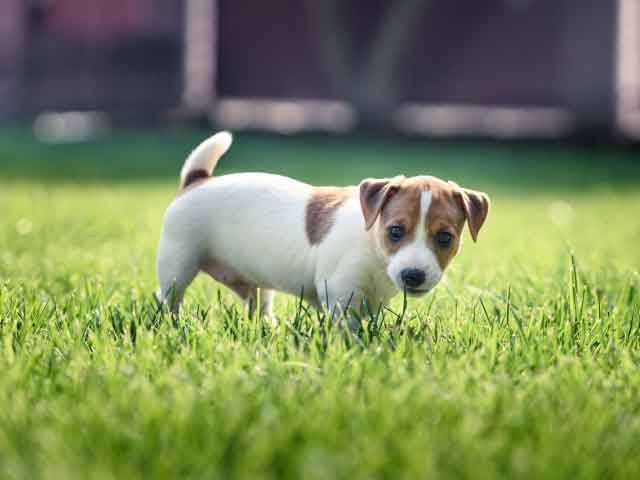 " data-srcset="/wp-content/uploads/2019/08/fake-grass-200x150.jpg 200w, /wp-content/uploads/2019/08/fake-grass-400x300.jpg 400w, /wp-content/uploads/2019/08/fake-grass-600x450.jpg 600w, /wp-content/uploads/2019/08/fake-grass.jpg 640w" data-sizes="auto" data-orig-sizes="(max-width: 800px) 100vw, 640px" />
You have serious allergies.
Barbecues are a quintessential Australian summer pastime. However, if hay fever often dampens your summer holidays, switching to an artificial lawn should help relieve your allergies. You can finally enjoy a lush lawn without the hay fever.
The Advantages of Using Artificial Grass for Your Lawn 
Maintaining a good-looking lawn can be a labour of love. Thus, it's not a surprise that artificial grass in Adelaide is on the rise. Here's why you should switch to a synthetic lawn.
While natural grass needs constant care and upkeep to maintain its colour and lushness, a synthetic lawn needs very little maintenance. Faux grass products can withstand the elements all year round and don't suffer the dryness that can be seen in natural lawns during hot or cold seasons.
With artificial grass, you can slash a good chunk of garden care responsibilities off your list, and still have that beautifully vibrant green lawn any time of the year.
Tired of lawn mowing? Then synthetic grass is definitely for you.
This is perhaps one of the biggest reasons why homeowners switch to synthetic grass, as maintaining gardens and lawn mowing are quite labour-intensive, regardless of the size of your yard.
A synthetic lawn looks immaculate all year round even with zero mowing effort.
Synthetic grass eliminates the need for pesticides and fertilisers to keep your lawn green. This means that you not only save time and effort, you also save on maintenance costs.
Water usage is also significantly lessened. You may not be aware of it, but a typical lawn of 1,800 square feet would need about 56,000 gallons of water for maintenance each year! Switching to artificial grass enables homeowners to save all of that water and therefore cut costs.
Weeds are a constant issue with a natural lawn, as there are many types of weeds than could creep into the soil and compete with your grass. You need to pull them out or use weed spray to do the job.
Having a synthetic lawn means you can skip all that tedious work. You may still need to pull them out from time to time, but weeds will be a minor issue when you put artificial grass on your lawn
Given that an artificial lawn is made with synthetic fibres, your faux grass won't need the sun to have a vibrant colour. It's a great option for those areas that don't get enough sunlight that a traditional grass lawn needs.
Dogs and other pets love spending time in the lawn, but it's a fact that they tend to damage natural grass with all the digging, jumping and playing around.
Artificial grass is pet-friendly and safe for your furry friends. It withstands all the digging and running your pets are inclined to do. Best of all, this grass is super absorbent, so your pets will no longer run back to the house all wet and muddy!
Factors to Consider When Buying Artificial Grass
Synthetic grass comes in a myriad of varieties with different designs, shades and thickness. Aside from your budget, there are several other factors you need to consider before you pursue an artificial lawn installation.
Different Surfaces You Can Install Artificial Grass On
Synthetic grass might be used mostly to cover lawns, but there are a few other surfaces that can be installed with faux grass.
Why You Need Professional Artificial Lawn Installation
Homeowners can install the artificial grass themselves to cut down on costs. Going down this route, you have to remember that you are solely responsible for the quality of the installation.
The difficulty of artificial lawn installation varies greatly on factors such as the size and location of the lawn. Not only that, the installation method depends on the surface you're covering. Needless to say, it requires extensive knowledge. Everything has to be installed perfectly or else you'll end up spending more in the long run.
Garden-R specializes in synthetic grass installation for homeowners in Adelaide. We always deliver premium quality service, so you can enjoy your beautifully laid lawn with the entire family for the years to come.
Get in touch with us to get a measure and quote for an artificial lawn installation today.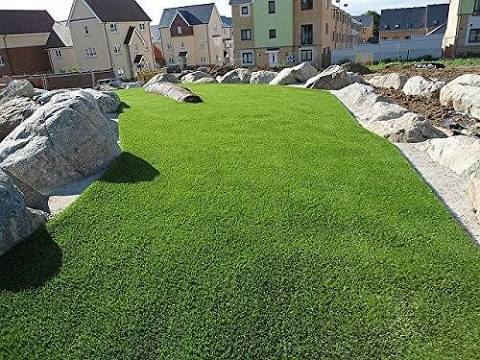 " data-srcset="/wp-content/uploads/2019/08/articial-grass-200x150.jpg 200w, /wp-content/uploads/2019/08/articial-grass-400x300.jpg 400w, /wp-content/uploads/2019/08/articial-grass.jpg 480w" data-sizes="auto" data-orig-sizes="(max-width: 800px) 100vw, 400px" />