Why You Should Consider Synthetic Grass for Your Garden
For those looking for a low-maintenance material for your lawn, there's a great solution for you: synthetic grass.
What proves indispensable for golf courses and open public spaces can also be applied to your very own home in Inner West and Eastern Suburbs, Sydney.
Synthetic or artificial grass is produced using similar processes to those used for making carpets. Manufactured since the early '60s, it has been continuously improved over the years. In fact, some types of synthetic turf nowadays are UV-resistant, less abrasive and closely resembling the look and texture of real grass.
Why You Should Consider Synthetic Grass
Here are some benefits of using artificial grass in your garden:
You'll enjoy a green lawn for the entire year.
While natural grass needs constant care and upkeep to maintain its colour and lushness, synthetic turf needs little to no maintenance.
This material can withstand the elements all year round and doesn't suffer the dryness that can be seen in natural lawns during hot or cold seasons.
With artificial grass, you can slash a good chunk of garden care responsibilities off your list, and still have that beautifully vibrant green lawn any time of the year.
You'll never have to mow again.
Tired of lawn mowing? Then synthetic grass is definitely for you.
This is perhaps one of the biggest reasons why homeowners switch to synthetic grass, as maintaining gardens and lawn mowing are quite labour-intensive whatever the size of your yard.
With synthetic grass, your lawn looks immaculate all year round even with zero effort.
You'll save on water and fertilisers.
Synthetic grass eliminates the need for pesticides and fertilisers to keep your lawn green. This means that you not only save time and effort, you also save on maintenance costs.
Water usage is also significantly lessened. You may not be aware of it, but a typical lawn of 1,800 square feet would need about 56,000 gallons of water for maintenance each year!
Switching to artificial grass enables homeowners to save all of that water and therefore cut costs.
Weeds are a constant issue with a natural lawn, as there are many types of weeds than could creep into the soil and compete with your grass. You need to pull them out or use weed spray to do the job.
Having a synthetic turf means you can skip all that tedious work. You may still need to pull them out from time to time, but weeds will be a minor issue when you put artificial grass on your lawn.
You can grow grass in areas with poor sunlight.
Given that it is made from synthetic fibres, artificial grass won't need the sun to have a vibrant colour. It's a great option for those areas that don't get enough sunlight that a traditional grass lawn needs.
It's a great option for pet owners.
Dogs and other pets love spending time in the lawn, but it's a fact that they tend to damage natural grass with all the digging, jumping and playing around.
Artificial grass is pet-friendly and safe for your furry friends. It will withstand all the digging and running your pets are inclined to do. Best of all, this grass is super absorbent, so your pets will no longer run back to the house all wet and muddy!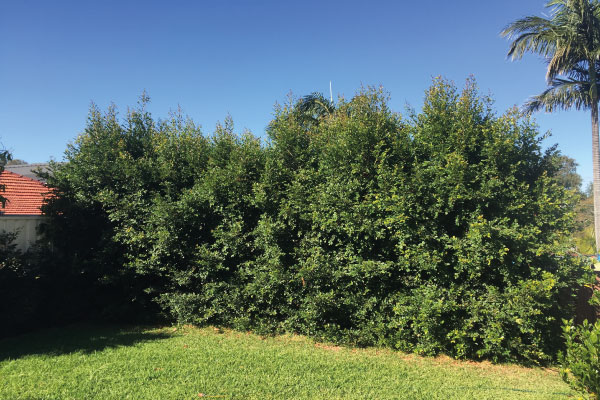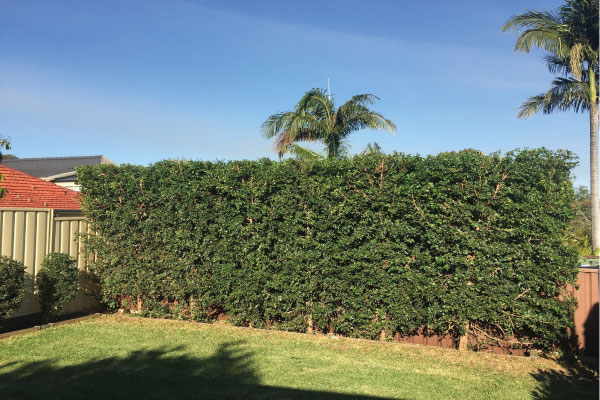 Things to Consider When Choosing Synthetic Grass
With so many brands and products on the market, it's important you note the basics to look for when picking the right synthetic grass for your garden. These include:
Material
Good quality synthetic turf is generally made of polypropylene, polyamide or polyurethane yarns – or a combination of all three materials. Look for products that are evenly backed and have well-stitched tufts.
It's best to check out a range of samples to determine which one feels and looks best.
Blade Length (Pile Height)
This refers to the length of the grass blade from above the backing to the tip. It might be tempting to select a long blade, as it creates a lush effect. However, longer blades tend to bend over time, causing your lawn to look flat.
The recommended length is around 30–37 mm for a natural lawn look that looks freshly manicured. Using a broom to stand the blades up could help if you prefer taller grass.
Density
When choosing synthetic grass, density refers to the number of synthetic yarns per square foot of turf. The higher the density rate, the more durable (and more expensive) a patch of grass.
Investing in high-quality grass will give you synthetic turf that looks better and lasts far longer than inexpensive brands.
Colour
This is a crucial aspect in choosing artificial grass. Choosing turf that looks too green will result in an artificial-looking lawn.
Instead of settling for those super green varieties, choose a product that has varying shades of green. Olive green, dark green and lime green mixed together and placed strategically on your land will create a more natural look.
Before you choose a product, make sure that the colours you have chosen blend well with your natural foliage.
Aside from that, opt for grass that's not completely uniform. This will mimic natural grass more effectively and make your yard lush and full.
Drainage
Since artificial turf cannot absorb water as efficiently as real grass, it needs a good drainage system that allows water to penetrate through the backing of the turf and be drained on the base layer.
Look for synthetic grass that has perforated holes that are at least ½ cm in diameter and can drain water at about 30 inches per hour.
For homeowners looking to minimize maintenance and costs in creating a beautiful lawn, artificial grass is a suitable option to enhance your garden's design.
Garden-R specializes in synthetic grass installation for residents in Inner West and Eastern Suburbs in Sydney.
With us, you can have the best garden space for your family to enjoy!