Top Water Feature Ideas for Your Garden
Water has long been considered an essential feature in gardens. Symbolising flowing wealth and power, the unmistakable beauty and movement that water brings to any space makes it a great garden feature even today.
Whether you have a large garden or a smaller patio, water features can create a significant impact on the whole garden design. They can run without costing as much as the installation, especially when they are solar powered.
Flowing water creates a distinct sound that adds a certain sense of calmness to a garden space. Aside from the aesthetic benefits, adding a water feature can also attract birds and other wildlife to your garden.
Water features may seem like they take extra work, but they require far less maintenance than a regular garden bed. Without any weeds to pull or wilted plants to rake, you'll have an incredible oasis in your backyard all year round.
Why You Should Add a Water Feature to Your Garden
The great thing about water features is that they can be added to even the smallest gardens. Whether you use vessels, pots, bowls or a still water portion in your garden, you can take advantage of the dynamic sound and movement that water brings to any space.
Here are key reasons why it's a great idea to add a water feature:
Water features are easy to maintain
Contrary to what some homeowners might think, upkeep of water features is not so complicated, especially if it's a small feature.
Yes, you already do your lawn mowing and watering regularly, and cleaning water features seem like extra work. But these minor tasks can be accomplished easily. Cleaning the fountain or pond, polishing accessories such as the rocks, statues and ornamental stone – these are all done to make sure that there are no water blockages.
You can do these on your own or have your local garden care company do it for you.
Water creates a cooling effect
With a water feature, you can have an even more pleasant garden to enjoy during those hot summer days. It allows you to grow aquatic and semi-aquatic plants for more greenery in your garden, and the water itself lowers the temperature in your intimate space.
Water attracts birds and wildlife
If you want to make your plants healthier, consider adding a water feature. Birds, frogs and insects are always drawn to water sources, so having water within the garden will encourage more wildlife to pollinate your plants and flowers.
With a water feature, you're likely to have an easier time maintaining gardens and keeping your foliage healthy.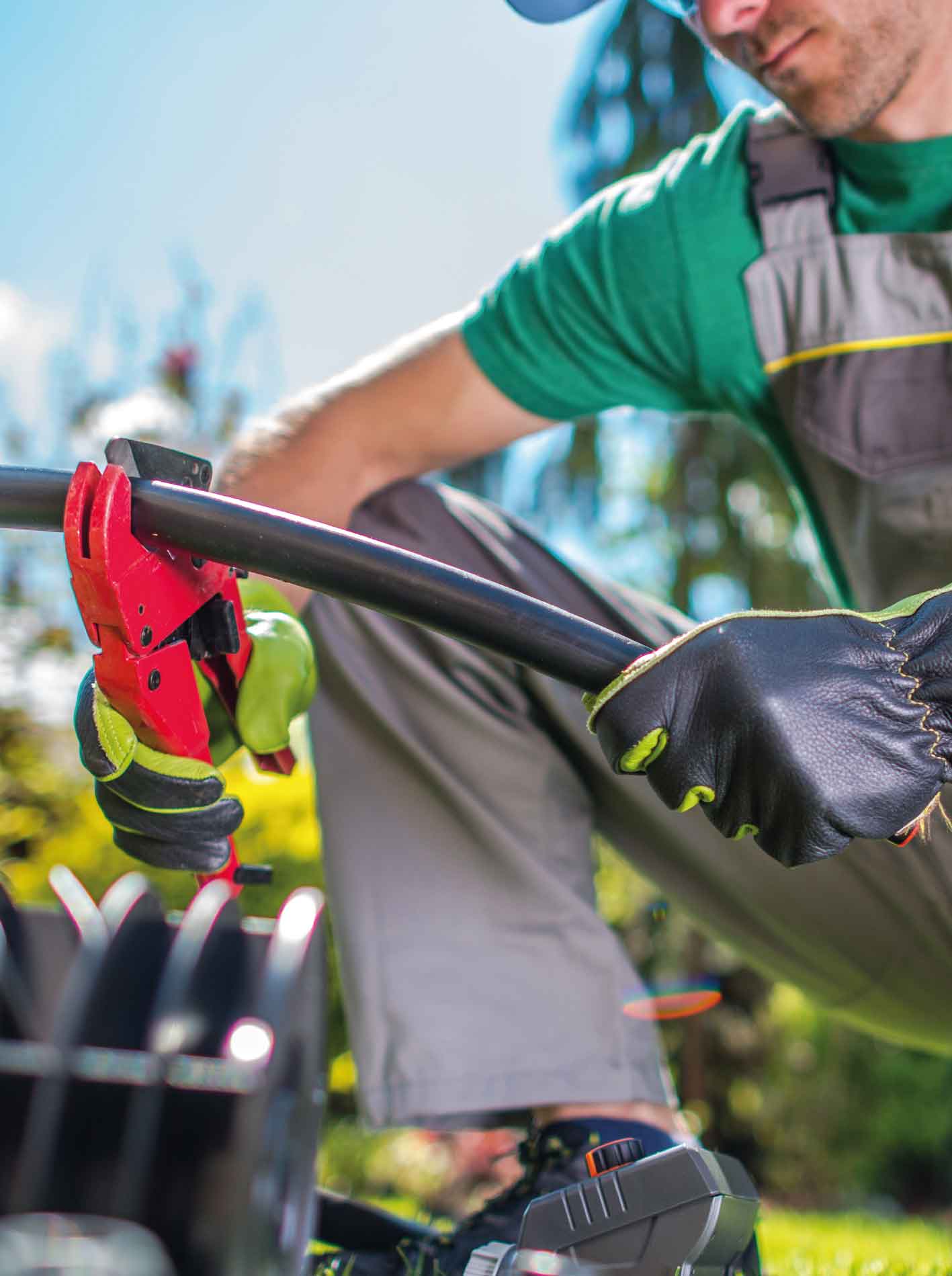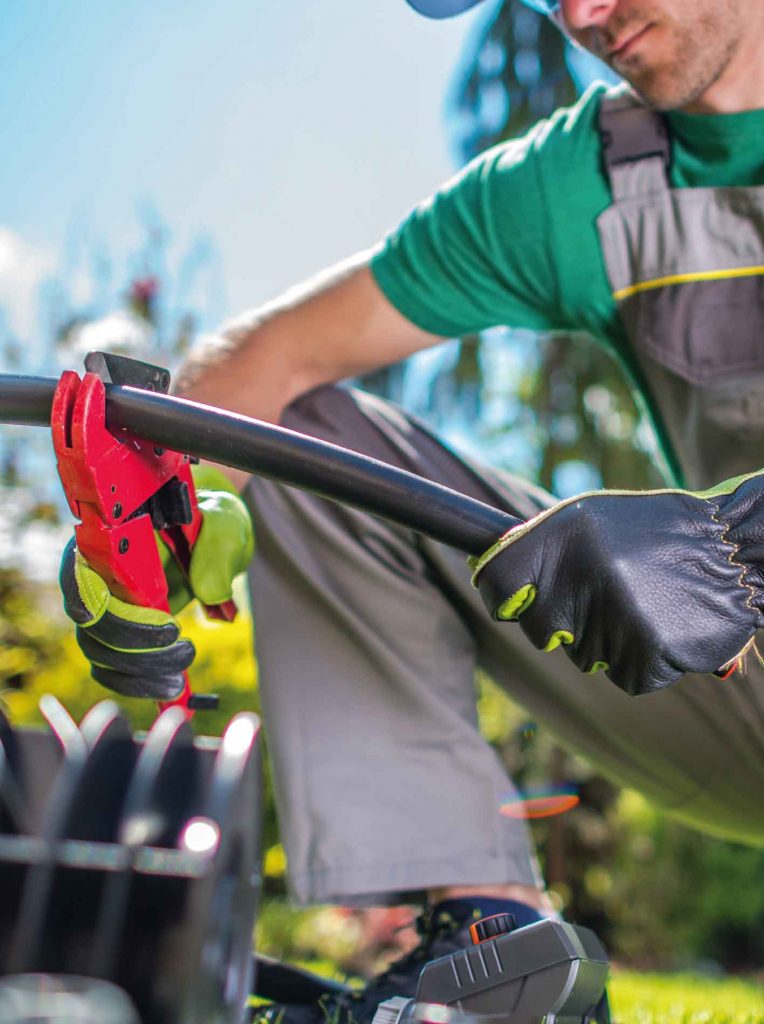 Water brings serenity to any garden space
Be it a fountain or a flowing pond, water features create this distinct, tranquil sound that cancels out the stresses of urban living. A water feature can bring a whole new dimension to your contemplative time spent in the garden. This could essentially serve as a form of therapy for your body and mind, right at your home.
Water makes the yard look bigger
The reflective properties of water can make any space look and feel larger. This is why garden planners and landscaping artists rely on water features to create depth and impact in a garden.
Using dark-coloured marble or similar material for a fountain or other type of water feature can create beautiful reflections of the surrounding views.
Top Water Feature Ideas for Your Garden
If you want to incorporate a water feature into your own garden, you can do so by having it professionally done or embarking on a DIY project.
Whatever you decide, here are a few ideas to turn your garden into a soothing Zen space for your family:
If you want an easy way to add a modern water fountain, create a simple bubbler using two textured pots, the smaller one set within the other. You can add tubing, gravel and pumps inside the two pots and create an inviting water feature to sit next to.
Get your design inspiration from the Zen fountains found in Japanese gardens by adding a bamboo fountain basin to your space.
You can create this aesthetic by using a large bamboo as the water spout. You can then use smaller bamboo shoots placed underneath this large one to support it atop a big marble bowl.
Fill the bowl with smooth stone, and you're set!
An overflowing fountain adds a dramatic focal point to your garden, and it is actually quite simple to build.
To construct, drill a hole for the water pumps inside a ceramic pot, urn or a big vase – whichever you prefer. Insert and attach the tubing, then seal the hole. To create interest in the feature, add gravel and stones to where the water will overflow. If you want, you can add another tier using a different pot to make your centerpiece unique.
Wall-mounted water feature
A wall-mounted water feature is ideal for spaces that are narrow. You can place a trough or a rectangular container below the feature to catch the pouring water. A river rock bed and aquatic plants can be added on the trough to create depth.
Old furniture with water feature
A windowpane water fountain is also great for smaller garden spaces. While you can have a shower pane structure built from scratch, you can also use recycled materials, like an old windowpane fitted at the top with a perforated tube.
Falling water from this design resembles soft rainfall. You can put your hands through it and have a completely tactile experience.
There are plenty of other pieces from your home that you can repurpose as water features. Old furniture, barrels, milk cans and pipes can all be turned into beautiful garden centrepieces.
A waterfall without a pond
Create cascading waterfalls without the pond. Ideal for homes with children and not enough backyard space, a pondless waterfall gives you the soothing sound of flowing water without the safety concerns for your little ones. Installing a waterfall without the pond will cost far less.
Not only that, a pondless waterfall is excellent for stormwater management as it captures and retains water from torrential rain showers, preventing water runoff from ruining your lawn.
This type of water feature is also great for smaller garden spaces. While you can have a shower pane structure built from scratch, you can also use recycled materials, like an old windowpane fitted at the top with a perforated tube.
Falling water from this design resembles soft rainfall. You can put your hands through it and have a completely tactile experience.
You don't need a large garden estate to enjoy a fishpond – smaller, modern versions using concrete or marble materials are trendy right now.
One design inspiration for this is to build a concrete water basin that overflows into a serene koi pond.
Man-made doesn't necessarily mean modern-looking; you can still construct a pond from scratch and make it appear natural. Just add colour and texture with different plants like iris, taro, water mint, water lilies and others.
How Can We Help?
There are a myriad of options for homeowners about which type of water feature to put in their garden. We at Garden-R help homeowners in Inner West and Eastern Suburbs in Sydney design the ideal water feature.
In all our years of service, we've designed and installed countless garden water features. We know that building a pond or a fountain in your backyard is a labour of love, but we're here for you every step of the way. We will provide you with the information you need to make the best decisions for your home.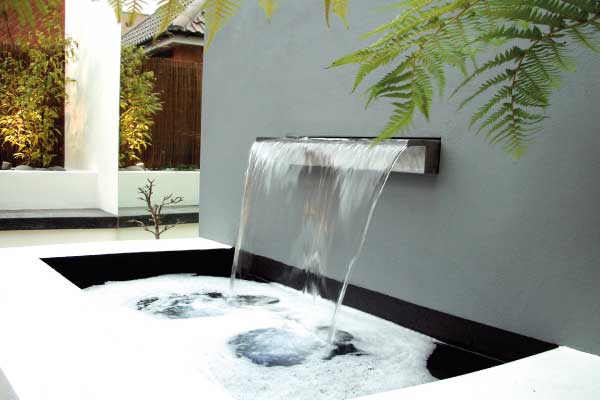 At Garden-R, we have a professional team of landscape artists and designers who are more than happy to take the time to understand your vision and unique needs. We can build the lawn of your dreams with all the features you desire for a reasonable price. We can install a cast iron water fountain or a pondless waterfall with a tier or two. We also have an incredible maintenance crew that can perform routine services for your water features to ensure that they serve your family well for many years to come.
We take pride in the quality of our work and our commitment to the highest standards.
Talk to us today and start building your dream garden space.