A well-maintained home is one where the owners care not only about the interiors of their house but also the outdoor space. For sprawling properties, especially, properly planning the garden increases the home's value and adds lasting curb appeal. This is where landscaping comes in handy.
What is Landscaping?
Landscaping refers to any activity that improves the features of a piece of land. It could be about adding new elements or maintaining the existing scenic features of a garden. Basically, landscaping aims to give the home a visually pleasing outdoor space.
Landscaping involves certain outdoor activities, such as:
Gardening or growing various plants and flowers;
Constructing man-made terrains to shape or elevate the land; and
Showcasing a natural element of the space (e.g., a pond)
Aside from its aesthetic aspect, landscaping also entails creating practical home features, like underground drainage or irrigation systems. Hence, it requires both horticulture and design skills to be executed successfully.
Australians have a natural love for the outdoors, what with the ideal weather you can enjoy all year round. It only makes sense that many families choose to enhance their outdoor living spaces through landscaping.
It's one of the most important home improvements that you can carry out. Think about it. Interior furnishings and trends in layout and colour might become dated, but gardens just grow more vibrant and bountiful as time goes by.
Landscape economists and realty experts agree that landscaping and gardening efforts can add around 6-7% to the overall value of the home. What's more, a well-designed garden can actually regulate temperatures in your home and lessen your power usage for heating or air conditioning by up to 20 percent!
Indeed, going green means caring for your outdoor space.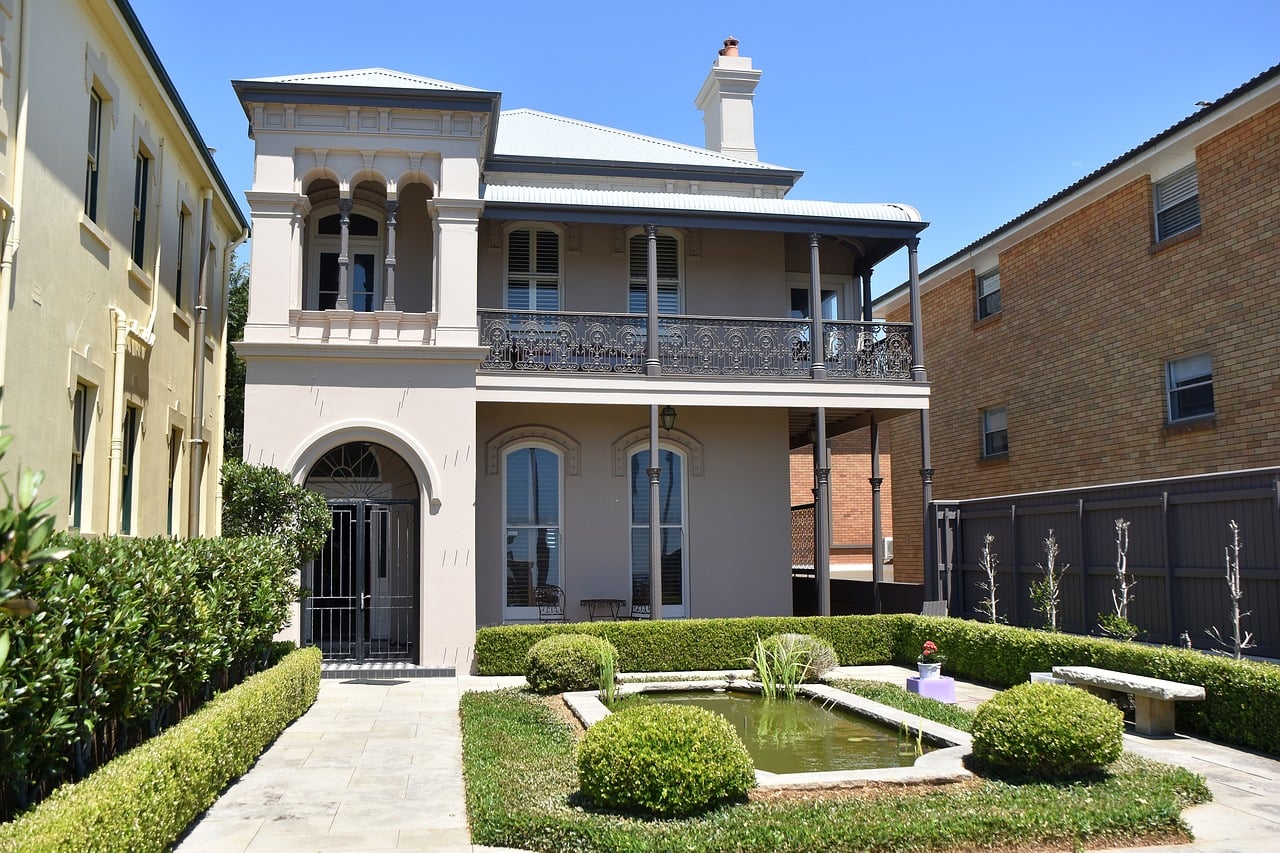 Things to Consider When Landscaping
Before you start investing in a major landscaping project, you need to first ask yourself if you'll be staying on the property indefinitely, or if you will be selling it at some point in the near future. Being clear about your plan enables you to determine what landscaping approach you should take.
For instance, if you plan to be a lifelong resident of the property, then you can design according to your own tastes. On the other hand, a home that will eventually be put on the market should have generally pleasing landscaping that can attract potential buyers.
While you may not be actively selling your house right now, it's still worth knowing the latest landscaping trends that a lot of real estate buyers are drawn to, such as:
Low-maintenance landscaping
Busy lifestyles mean families prefer gardens that can be easily cared for. So, opt for dwarf trees that won't need as much pruning, or local plant varieties that can grow robustly in your location.
A great water feature
Artificial ponds, fountains or waterfalls create visual interest within the garden. It can immediately make your outdoor space and entire property stand out from the rest.
Year-round attractiveness
A well-planned landscaping design incorporates foliage that can look good whatever the season. Berry shrubs, quart verbena and native flora like Happy Wanderer and Kangaroo Paw are just a few examples of plants that are both beautiful and hassle-free.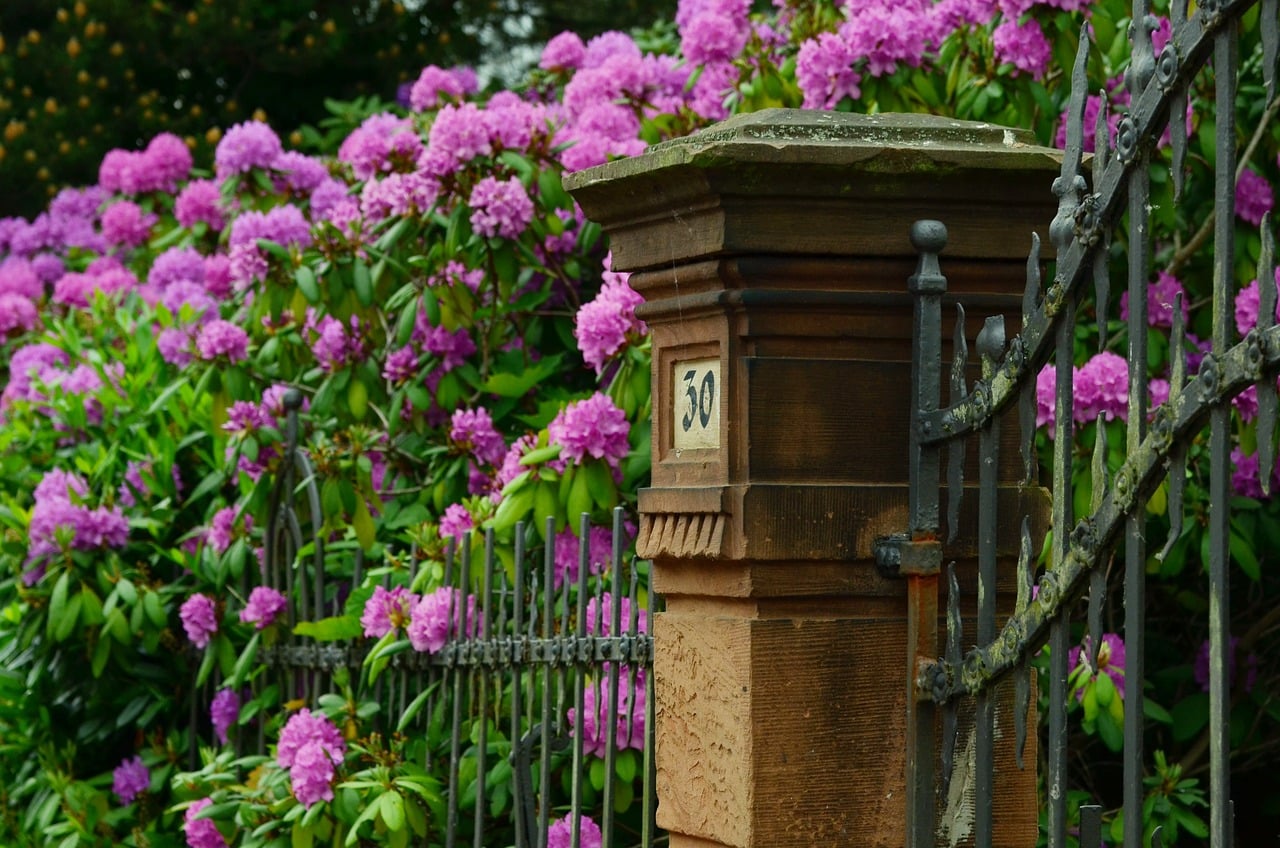 Tips for Landscaping
Landscaping can add beautiful and functional features to your outdoor living space. Here are some great ideas that you can include to create a stunning garden for your family:
Flowers, flowers, flowers!
Filling your garden with assorted annuals and perennials keeps your home colourful and vibrant all year long. Have flowers in your garden beds, or plant blooming shrubs like Chinese Snowball or Hydrangea paniculata to create a focal point in your front yard.
And for those who'd like a welcoming look for the house, you can adorn the entrance with flowers like petunias and roses. Not only does this make your property look inviting, it also makes it seem like the house is farther from the street and therefore bigger than it really is.
Sculpt the driveway
If your house has a driveway, use the space next to it by accentuating the curved lane with plants and other materials (e.g., water fountain, marble sculpture or a bench). Ask your landscape designers to form a raised island lawn in the centre, where a hedge can be formed.
Meanwhile, blend flowers with different colours, textures and heights at the inner part of the lawn. This way, you create a depth within that space and make the property feel more spacious.
Add planters and baskets
A good landscaping design adds layers and dimension to the garden space. And one way to achieve this is to add elevated planters and hanging baskets. These give your garden loads of colour, and if hung on strategic places at different levels, it will look like there are waves of blossoms across your yard. Plus, these elevated planters are designed for drainage and sunlight, ideal for most flower and plant varieties.
A great tip for using planters is to combine three plants in one stand: a spiller (something that hangs down), filler (something that piles at the top) and thriller (an eye-catching flower at the centre).
Accentuate your house structure
Landscaping brings colour and warmth to spaces that could otherwise seem stark and plain. You can set a wooden plank to create a shelf where a display of plants and flowers can be placed. Potted ferns, crawling vines and herbs can bring life to the exteriors of garage areas or sheds.
Create an escape
With landscaping, you can transform your garden and create a serene sanctuary within. A winding pathway that leads to a water feature, a flower display or a bench positioned in a hidden spot can give your family and guests that magical secret garden vibe and a place where they can relax and enjoy some quiet time.
Whatever the size of your yard, with the right planning, a gorgeous variety of plants and a keen eye for arrangement, you can have a successful landscaping project for your home.