Most people dream of having a garden. They daydream about garden design, while thinking that garden maintenance could grow into an overwhelming chore. Those with busy lives in the Eastern Suburbs, or the Inner West region, or anywhere across Sydney should be forgiven for thinking gardening to be beyond them, save for small patches around the house and walkway areas.
This misconception is far from the truth. With a little planning that emphasises labour saving choices and techniques, garden maintenance, lawn care, and even hedging can be done with plenty of leisure time left for family, friends, and other pursuits.
Aspiring gardeners need not let limited time, money, or resources deter them from having a garden that family and friends will rave about.
Choose Low Maintenance Native Plants
First, choose plants wisely. The farther a garden plant is from its natural environment, including aspects such as temperatures, humidity, acidity, and other soil conditions, the more effort will be required to keep them in good health. Successful low maintenance gardens utilise plants native to the area. These plants do not need a lot of extra research and work to produce their optimal conditions.
Luckily, many parts of Australia features stunningly beautiful foliage that can complement any garden design.
Many areas also serve as great environments for growing "living mulch," or plant-based ground cover that prevents the growth of weeds and other problems.  These can include Grevillea, Myoporum parvifolium, Blue chalk and other beautiful and functional ground cover.
Try Climbing Plants
Climbing plants do require some occasional trimming and maintenance, but grow very easily and also prove resilient to extremes of temperature and dry conditions. Plants such as Ivy can add colour and character to elements such as brick walls. Be careful, however. Some climbing plants, one example being morning glories, can take over a garden. For many people, their beauty does not serve as benefit enough for the work necessary to prevent their spread.
Retain Trees, Bushes, and Other Features That Add Aesthetics and Function
Some garden designers like to go scorched earth and remove anything in the way of providing themselves with a blank palette for their designs. This should not serve as the direction for those desiring low maintenance gardens.
Many properties already have unique and interesting design features that innovative creators can incorporate into garden design plans. Old walls can serve as a base for climbing plants, as illustrated before. Trees that some may feel tempted to move can serve as shade for plant options that need less sunlight.
Even what looks like refuse can help bring aesthetically pleasing eccentricity to a garden. Old tyres in a storage shed can be painted, arranged, and filled with soil to create above-ground flower gardens, or even retaining walls. A broken wheelbarrow, barrel, or old bucket can also serve as a charming planter. Thrift shops and yard sales may also offer interesting conversation pieces that can look great in a low maintenance garden. When appropriately arranged, objects can help to create the illusion of more space dedicated to plants.
Once a gardener sees potential in non-traditional surroundings, the possibilities become endless.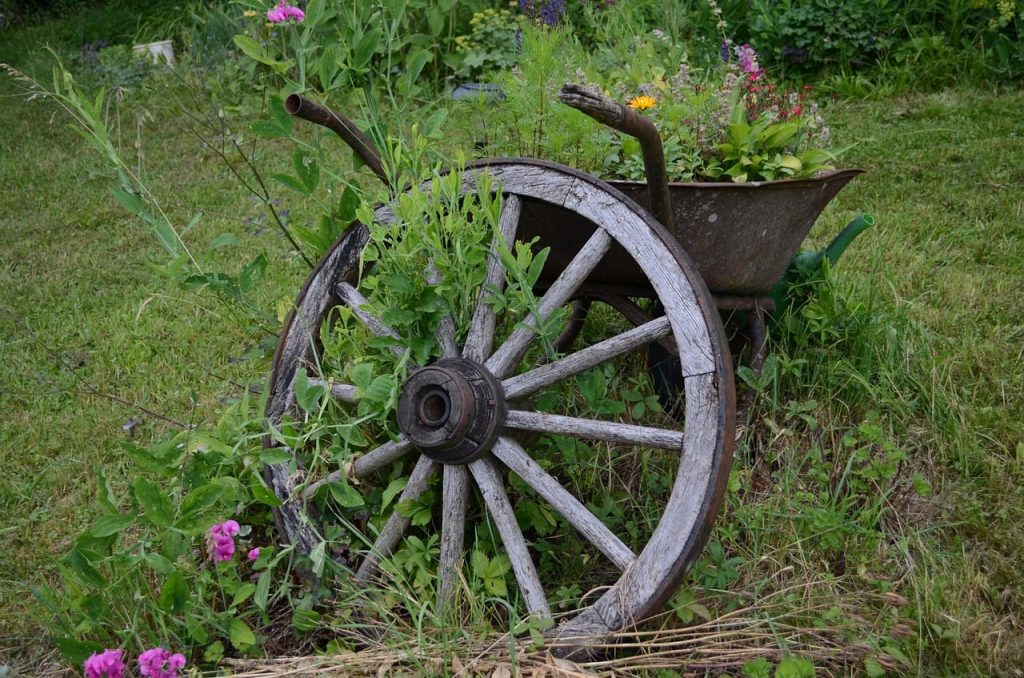 Use Stones As Mulch Over Problem Areas
Any mulch can serve as an excellent way to accentuate beauty and reduce the need for extensive amounts of work. Covering hillsides with mulch can alleviate the need to do lawn mowing in potentially dangerous or difficult areas, bringing more ease and less needed effort to lawn care.
Wooden mulch does reduce necessary time and effort. To retain its chief benefits of appearance and its ability to hold and protect moisture for roots, however, experts recommend a yearly refreshening. To hold off even that chore, gardeners can choose to use different kinds of stone instead. This can range from white gravel available at most lawn and garden shops to beautiful rounded river rocks.
Well placed and utilised stones can do all of the work of wooden mulch while requiring much less maintenance to keep fresh and useful.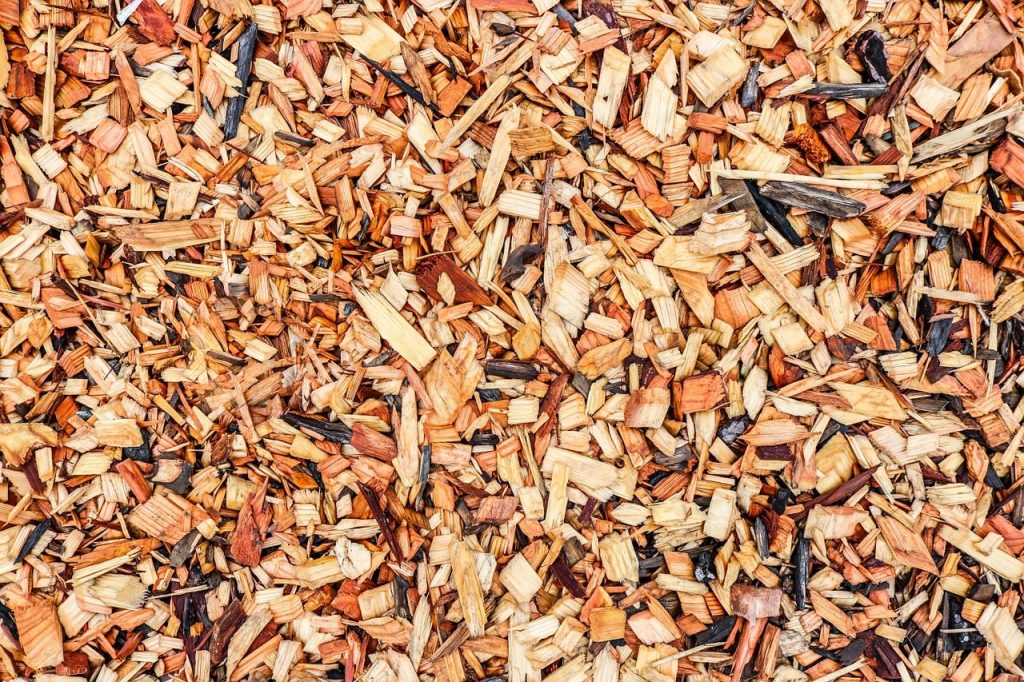 Keep the Lawn as Low Maintenance as the Garden
Good planning can help to keep lawn care and mowing to a minimum. Although the easiest way to maintain a lawn lies in paying a contractor to handle the task, one can minimise the work necessary.
First, identify areas that cause problems. These include hillsides and areas that collect water, remaining swampy even in relatively dry conditions. Soft and moist ground provides a major challenge to effective lawn maintenance.
Some techniques for making a lawn low-maintenance include mulching hillsides that present problems. Wildflowers, when properly contained, can grow in large banks that provide a near wilderness feel while providing practical and low to no maintenance cover for problematic areas.
Choosing the right type of grass, one example being zoysia, can help to reduce the need for mowing and other maintenance since it grows much more slowly. Others abandon grass altogether, choosing gravel or astroturf as ground cover that needs little or no care.
Start Simple in Planning and Execution
Most aspiring gardeners looking at the low maintenance approach should also restrain themselves from overambitious plans when starting out. In size, scale, and scope, the initial plan should revolve around keeping it simple. Start with a small area as almost a dry run for the first year.  Plant robust native plants and take the opportunity to learn from observation and others how to make it thrive.
Another option could lie in a long term plan that foresees easily completed expansions over several years, rather than full implementation all at once.
Over time, the low maintenance gardener can attempt more risky plans, or simply expand what he or she has already done successfully.  Gradual learning and development form the best path to gardening success for beginners with limited time on their hands.
Low maintenance gardening also need not be boring or dull. With the right amount of creative choices and uses of common, or easily obtainable objects, one can create an enviable product using less time, money, and even skill.